OFFICE ADMIN WANTED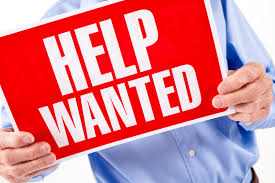 Overview
Our growing team is looking for an incredible Office Administrator to assist lead agents with scheduling, paperwork, and marketing. Do you have a dynamic personality and enjoy assisting others? If this sounds like you, then don't hesitate to apply.
Key Skills
– Technology-fluent
– Strong written and verbal communication skills
– Exceptional organizational and project management skills
– Great ability to focus
– Concerned about doing things the right way
– Calm under pressure
– Learning-based, service-based attitude
– Proven ability to succeed
Brownie Points
– Mac/OSX-friendly
– Some html and wordpress knowledge for updating blog
– Graphic editing software such as Photoshop or similar
Job Requirements
High school graduate. Reliable transportation required. 30-40 hours/week. Criminal background check required.
How To Apply
Send us an email
with:
1. Your cover letter in PDF format that explains what your experience is, why you believe you would be a good fit, what your compensation expectations are and when you could start
2. Your resume in PDF format
3. Complete an online assessment and attach the two reports. The assessment can be accessed here:
http://www.tonyrobbins.com/ue/disc-profile.php
Only applications that follow these steps exactly will be considered.